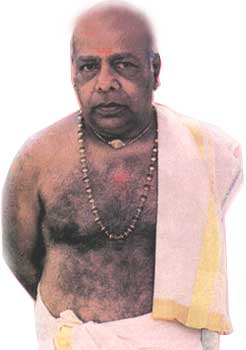 Padma Shri Thilakan is an acclaimed Indian actor in
Malayalam
cinema and theatre, known for his excellence in character roles. Thilakan is rated as one of the finest
actors
in Indian Cinema. He was awarded the Padma Shri on 25th of January 2009.
ABOUT THILAKAN:
Thilakan is an Indian film actor (malayalam) born on 12 September 1938 who mainly works on Malayalam cinema and Theatre His original name is Surendranatha Thilakan . He started his career as a theatre artist and ventured into full-time acting in theatre after leaving intermediate college mid-way in the year 1956. He and a few friends formed a drama troupe called the Mundakayam Nataka Samithy in which he ecelled his capabilities as an actor.he then worked with certain troups like Kerala People's Arts Club, Kalidasa Kala Kendra, Changanacherry Geetha, and P. J. Antony's troupe. Apart from these he also performed certain radio plays presented by All India Radio.
Career
Thilakan became a well known name after his entry into Malayalam cinema. He started his career in cinema with a minor role in the film Ulkadal in 1979. His first role as a lead character was as Kallu Varkey, in 1981. Thilakan established himself as an actor after he got his first State Award in 1981 for his role in Yavanika.
In 1988, he got the National Film Award for Best Supporting Actor for the performance in Rithubhedam.In 1994, and in 1998, he won State awards for Santhanagopalam and Gamanam again. He was strongly favored to get another National Film Award for Best Actor for his performance in the movie Perumthachan. But unfortunately award went to Amitabh Bachchan.
The film Kireedam was a milestone in his career. Some of Thilakan's other notable films were Sphadikam, Moonnam Pakkam, Namukku Parkkan Munthiri Thoppukal, Mookkilla Rajyathu, Chenkol, Randam Bhavam, Kaattu Kuthira and Yavanika.He has also acted in other South Indian languages, such as Tamil.
Thilakan has portrayed a range of characters and in these the most popular roles have been with Mohanlal. These included Kireedam, Sphadikam, Narasimham, Evidam Swargamanu, Pavithram and Chenkol. He has also played father roles including Sangham, The Truth, No. 1 Snehatheeram Banglore North Pallavur Devanarayanan, Veendum Chila Veettu Karyangal Sandesam, Meenathil Thaalikettu, Aniyathi Pravu and with Prithviraj in Sathyam.
He has also played many negative roles like underworld don in Randam Bhavam, Karma and Kaalal Pada. He has done some comical roles in films like Nadodikkattu, Pattanapravesham, Mookkilla Rajyathu, Kuttettan and Naaduvazhikal. The movies in which he has done the lead roles are Ekantham, Perumthachan, Santhanagopalam, Kaattukuthira, My Dear Muthachan, Mukhamudra etc.
Thilakan fell ill at the beginning of the 2000s and was hospitalized for a long time. After recovering he slowly returned to acting. In his comeback, he played some character roles with Mammootty, but later accused him of giving him less significant roles. In 2007, he acted in Ekantham, for which he received a special mention from the jury.Even the film technicians' guild, MACTA, made an exception recently and honoured him, though he is not a technician.
Thilakan
,veteran Malayalam actor and winner of many awards, holds a special place in malayalam film industry. Before coming to the film field he played as a theater artist. There he got the training and experience to become a perfect actor in all fields of acting. Thilakan now speaks about the ills plaguing the film industry and Adoor Gopalakrishnan's much publicised criticism of the National Jury.
Interview with Thilakan
Malayalam cinema has been given a raw deal at the National Awards. Was the industry biased against or were there no movies worth mentioning to feature for the awards?
It's a known fact that no good movies are being made in Malayalam cinema. Viewers know it. We in the film industry know it. Aparna Sen's Mr. And Mrs. Iyer was a well-made movie and it deserved to win all the awards it has bagged. Konkona Sen Sharma gave a beautiful performance. Nothing in Malayalam this year could be compared with that movie.
What about Adoor's Nizhalkoothu?
I haven't seen that movie, so I can't comment on it. But I have a grouse against Adoor. He makes films in Malayalam, but not for Malayalees. His movies are first released in film festivals abroad. After the entire world has seen them, he releases his films in Kerala. This might be one of the reasons for the declining audience for his pictures in his home state -- Kerala.
Adoor has criticised Prakash Jha for remaining in the jury even as Ajay Devgan, winner of the best actor award, was acting in his movie Gangajal. What's your view?
I don't know the rules. If rules forbid him, he shouldn't have remained on the jury.
What's ailing the Malayalam film industry?
In the beginning of the eighties, the film industry saw entry of several good actors and directors. They brought new ideas and innovations. But during the last ten years, the industry has become market-driven. The filmmakers want to reap as much from a movie as they can. It's the same with the audience too. When an alcoholic gets maximum kick out of cheap arrack, why should he go for cognac? I mean to say good movies don't see the light of the day.
How is the audience different from what it was 10 years ago?
The audience has changed a lot. A producer recently told me that majority of film goers in Kerala are aged between six and 18. Naturally, filmmakers dish out products that please children and adolescents. That is why comedy pictures are raining in the film industry. Directors like Adoor and Fazil once in a while come up with good movies. But that is not enough.
What should be done to revitalise the film industry in Kerala?
There are no artificial solutions to revive the industry. There are no quickfix solutions. This is a cycle. World over, quality of films are going down. Malayalam films have gone through such crisis before. And they have recovered. This storm will also blow over soon, hopefully.
Keywords: Actor Thilakan Biography ,Thilakan profile,Thilakan family photos ,Thilakan photo gallary,thilakan interview, about thilakan, thilakn daughter sofia wedding pictures, thilakan wedding pictres, thilakan family pictures, thilakn autograph, thilakan movie stills, thilakan movie gallary, thilakan childrens pictures, thilakan son shammy , thilakan's sons pictures,thilakan wallpapers, thilakan pictures, thilakan stills, thilakans award pictures,thilakans interview, thilakan malayalam film actor